About the Artist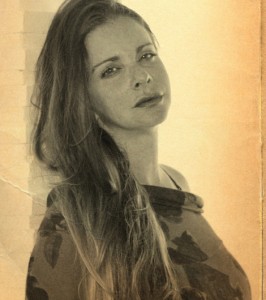 When I was a child, my mother allocated me a wall in our apartment on which I was allowed to draw and color anything I wanted. I loved that wall! As a teenager, my notebooks at school were always filled with drawings and sketches alongside my school notes. Growing up in Bahia, Brazil where the scenery is beautiful and its people sensual and free-spirited brought out my creative side. However, being born into a family of doctors and university professors, making art my profession was not an option. As a teenager, I was sent to school in the United States and graduated from George School in Pennsylvania. After that I studied psychology and chemistry at the University of Miami and graduated with a Bachelor of Arts degree. I then went on to obtain a Masters degree in Epidemiology and Public Health from the University of Miami Medical School.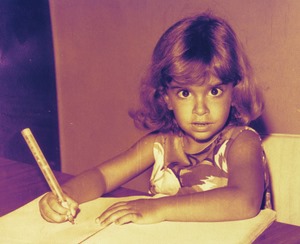 As an adult my love for art was rekindled after visiting the museums of Paris, particularly the Louvre and Musee D'Orsay. Paris was different this time: the atmosphere, the language, the richness of the culture. Something clicked inside me; maybe it was my French blood.
As a hobby I started taking art classes with Roberto Salazar and began painting landscapes and figures by studying and copying the great masters that inspired me such as Velazquez, Degas, Sorolla, Sargent and Klimt. Once I discovered what I was able to do, I decided to meet some of the contemporary artists that I admired. I attended a series of workshops and conferences with artists such as Richard Schmid, Jeremy Lipking, Daniel Gerhartz, Scott Burdick, Mary White, Jacob Collins and David Leffel, among others. I took several classes and participated in demonstrations with live models that really inspired me and taught me the correct way to draw and paint in a controlled setting, including courses with Casey Baugh, Alfonso Bonilla and Stephen Balmen from the Florence Academy. From that point on my passion for fine art accelerated full speed ahead. That was when I decided to go academic and enrolled at the Romero Hidalgo Artists' Studios where I began to make fast progress with my work with the help of solid drawing during the day and live drawing at night. That was it! I was hooked! I was doing so many drawings, portraits and paintings that I was running out of room to work in my studio. It was so addictive. I had surely discovered my passion in life and how happy that made me!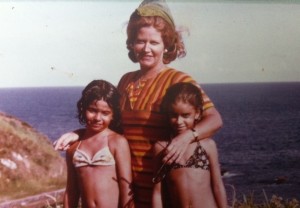 Looking back today, I see that everything I have experienced in my life up to now has had a tremendous influence on my choices and who I have become. I feel that my work tells a story about life, the life of those I draw or paint, through expressions, gestures, a look or a thought. In addition, I unconsciously show elements of my character that might not have been revealed otherwise. To me my work speaks louder than words, it speaks a universal language, one we can all understand if we look carefully enough.